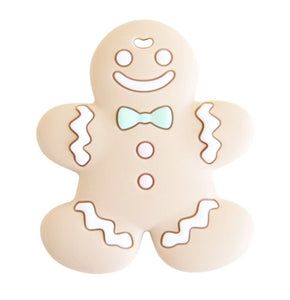 Run, run as fast as you can! Glitter & Spice has the Gingerbread Man! These Gingerbread Man are as cute as can be and are the perfect teether for your teething babe!
Perfect for little hands and mouths, and textured on both sides to provide maximum relief for your little one's sore teething gums. Our bright and playful designs and colours are sure to engage your baby while providing much needed relief during the tough teething period.
Made from 100% food grade silicone, our products are free from harmful chemicals!