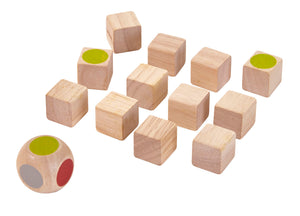 Half the size but twice the fun! This classic memory game now comes in bite-sized proportions for quick and easy fun on-the-go!

Comes packed in a nifty little tin - perfect for travel entertainment or even as a party pack surprise!

Excellent for:
• memory
• patience and concentration
• family/group bonding

Constructed from chemical-free, kiln-dried recycled rubber wood. Assembled with formaldehyde-free E-zero Glue and coated with non-toxic, water-based dyes.